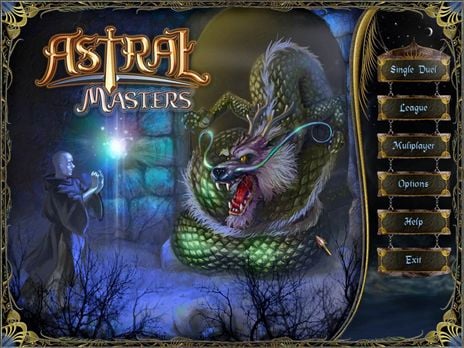 Astral Masters is a turn-based fantasy card game along the lines of the popular, Magic: the Gathering. Players can build custom decks using a variety of cards from the realms of earth, fire, water and air, or use the included pre-built decks. Once your deck is ready, go one-on-one against numerous computer opponents in either single matches or the tournament mode, where the stakes increase from round-to-round. Even play against your friends online.
Download Astral Masters for FREE and enjoy:
Build custom decks to create your own strategies.
Select from over 150 cards from any of four elemental groups.
Play either single or league matches against the PC or a friend.
Find details on cards and rules using the in-game encyclopedia.