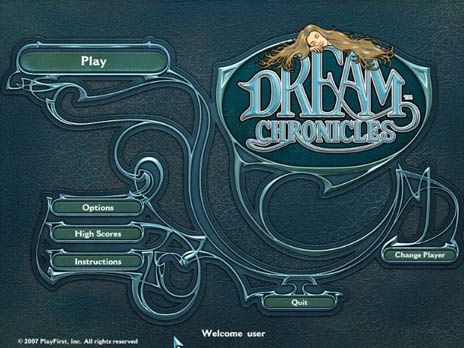 Faye is the only mortal awake in the entire town on Wish. The rest have all been sent to a deep, magical sleep by Lilith, the Fairy Queen of Dreams; their only hope now rest on Faye's shoulders. Through 32 breathtaking levels, you will guide Faye through the realm and solve puzzles in a quest to reunite her with her missing husband and awaken her daughter and the other denizens of Wish.
Featuring beautifully drawn and rendered artwork as well as enchanting music,
Dream Chronicles
is a hypnotic ride through a dreamlike landscape. Each of the 32 levels is filled to the brim with a variety of puzzles, mini-games and secrets that add to your score.
Beautiful artwork, immersive music and challenging puzzles make
Dream Chronicles
a
Hidden Object
game any fan of the genre will enjoy.
Download Dream Chronicles for FREE and enjoy:
32 breathtaking levels.
18 hidden object environments.
Beautifully rendered artwork and enchanting music.