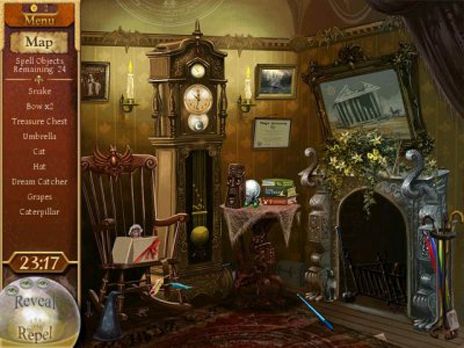 The mysterious Magician's Handbook has fallen into your hands, thrusting you into the heart of an ill-fated land. Unique magical creatures and almost a thousand hidden objects await you in this beautifully painted puzzler! There are 13 enchanted chapters to explore, along with a host of challenging mini-games, and you can unlock secret items by collecting hidden magician coins! Can you discover the secrets of Cursed Valley before the dark curse claims you as another of its victims?
Download The Magicians Handbook: Cursed Valley for FREE and enjoy:
13 enchanted chapters to explore Lush, beautiful artwork.
Relaxing music and sound effects.