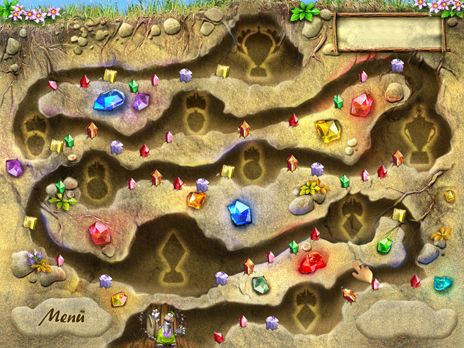 Diamond Drop 2
is an entertaining
Match 3
game at the heart of which is an endearing love story. Gary the mole is a hard-working diamond miner who toils deep in his cave every day, collecting gems falling from the ceiling and tossing them back up again to release them into his gem scale. The more precious gems he can collect and the faster he can collect them, the more money he can make selling his bejeweled creations to fussy jewelry customers.
But the game is ridden with challenges as Gary faces all manner of obstacles, not least of which is his search for true love! How does the game unfold? Does Gary become rich and successful? And does he ever meet his sweetheart? Play this bedazzling
Match 3
game and find out!
Download
Diamond Drop 2
for FREE and enjoy:
Colorful 3D Graphics
Fun Match Three gameplay
Cute, compelling storyline
Tons of action-packed levels
Rule Field grove economy!