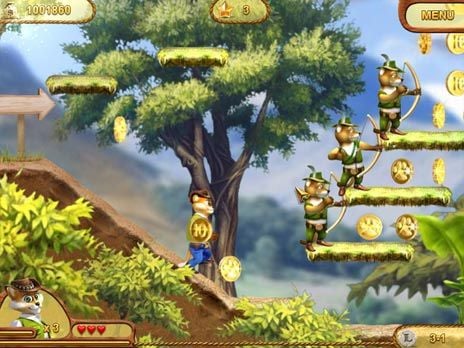 Alex Gordon
is one cool cat. Where most other felines would be happy with tuna and naps, Alex craves adventure and excitement. Here in his debut
Arcade
game, Alex must run, jump and dodge through over fifty levels to rescue his kidnapped sister and defeat his enemies, collecting coins and stars all the way. Collect enough and you can unlock bonus stages as well as fun goodies for your retirement island.
Alex Gordon
is a 2D platformer in the tradition of Mario and Sonic the Hedgehog, and in terms of design and graphics, it stands up to the best the genre has to offer. The graphics are clean and crisp, Alex controls like a dream, and the music is pleasant without being intrusive.
So dive into adventure with supercat
Alex Gordon
, because even the greatest adventurer needs some help along the way!
Download
Alex Gordon
for FREE and enjoy:
50 levels
Five game worlds
15 bonus stages
Unlimited game time
Similar Games

Chameleon Gems

LUXOR - 5th Passage

Evy: Magic Spheres

Bengal