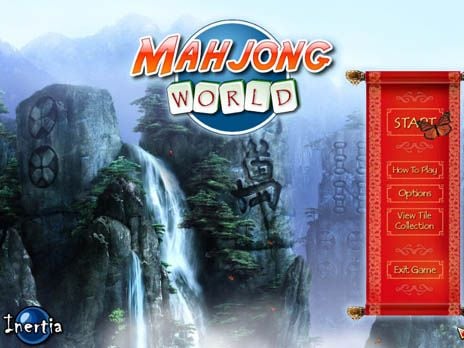 Mahjong World
is yet another fine example of an enjoyable digital Mahjong experience. Based on classic Mahjong game play, your aim in this highly challenging yet relaxing
Puzzle
game is to match pairs of identical tiles in order to clear them off a playing board until the board is completely clear of tiles. It sounds easy enough but it's actually rather tricky because of the way the tile pairs are arranged on the board, with some only becoming visible once other tiles that had been placed above them are removed.
To add to the challenge, you can only pair tiles with at least one side free, so even though there are plenty of others to choose from on the board, they aren't necessarily accessible. The levels also include a timer and a high-score board you can use to compare your performance with others around the world.
With colorful graphics and soothing music, hundreds of tile sets and a myriad of board layouts to choose from,
Mahjong World
is a highly polished game that's perfect to relax with on a lazy afternoon, or any time you want to chill out with a captivating challenge.
Download
Mahjong World
for FREE and enjoy:
500+ small, medium and large tile layouts included to keep you playing for hours.
Collect a mystical set of bronze, silver and gold mahjong tiles as you play.
Enchanting music and beautiful graphics.