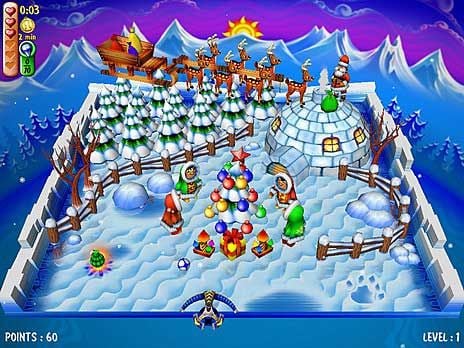 Aliens have entered our dimension and kidnapped thousands of men and women! So strap into your starship, transport the magical ball across space and launch it at the objects placed before you. If your aim is good, you will return a hero. Power-ups will emerge from smashed items, interactive objects will keep you on your toes and explosive 3D visuals will amaze you right up to the end. Don´t miss Smash Frenzy 4, the greatest Smash Frenzy adventure to date!
Download Smash Frenzy 4 for FREE and enjoy:
4 fantastical worlds.
Destructible 3D scenery.
Realistic physics.
Each level has its own storyline.
Similar Games

Chameleon Gems

LUXOR - 5th Passage

Evy: Magic Spheres

Bengal