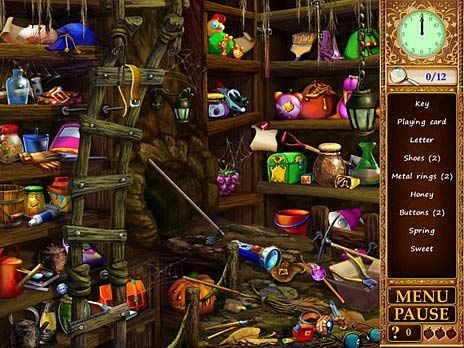 When Holly´s young daughter disappears, an elf materializes and tells her she must visit the land of magic to retrieve her child. As you search for Holly´s daughter, you´ll also look for more than 3,500 items, solve a variety of seek-and-find challenges and play several thrilling mini-games. Along the way, you´ll meet a cast of enchanting characters and enjoy dozens of charming hand-drawn scenes. Reunite Holly with her daughter today!
Download Holly 2: Magic Land for FREE and enjoy:
49 levels. 6 mini-games.
50 comic book-style cut scenes.
Over 3,500 objects to find.