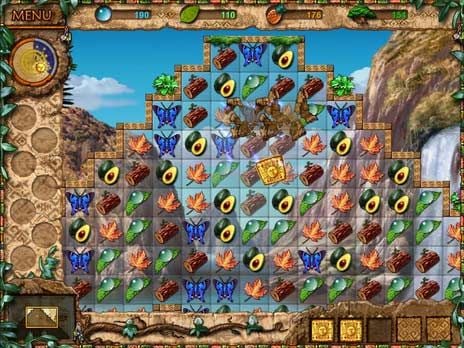 Deep within the Galapagos archipelago, drastic climate changes have adversely affected the majestic island of Isabela. Play as Dr. Evan Finch in
Paradise Quest
to re-establish life in this once magnificent and flourishing retreat. Embark on a wild
Puzzle/Match 3
game adventure as you revive lush vegetation, restore a mighty animal kingdom, photograph its renewal, and recover the secrets of a lost island in
Paradise Quest
.
Paradise Quest
revolutionizes the ever-popular
Match 3
game by adding an exciting twist where the matches you make will directly affect your navigation across the board. Gather resources and watch as the camera pans to reveal a new portion of the environment. Restore each region of the island and re-introduce wildlife to successfully revive the gorgeous surroundings of Isabela and complete your mission.
Download and Play
Paradise Quest
for FREE and enjoy:
Move smoothly across the board through a unique camera feature that responds to the matches you make.
Collect over 350 habitat fragments to piece together scene depictions of 6 breathtaking regions of the island.
Earn up to 32 environment upgrades.
Photograph and document up to 75 unique Galapagos species in your journal to unlock 15 valuable power-ups and resource upgrades.
Discover ancient artifacts leading to the secrets of the island.