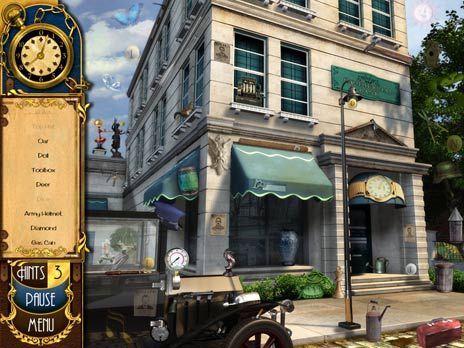 Amazing Heists - Dillinger
tells the exciting true story of the infamous John Dillinger, an American gangster and bank-robber who was at the height of his "career" in times where the likes of Bonnie and Clyde were on everybody's Most Wanted list. Dillinger robbed two dozen banks and four police stations and incredibly managed to escape jail twice! While doing time, he hooked up with other criminals, preparing himself to dive right back into criminal activities when he was released.
You start this
Hidden Object
game by joining the gang at their hide-out, looking at potential banks to rob and casing joints. Each level of the game each has a different bank to rob but each bank robbery has the same structure. With amazingly rich graphics, you must pay attention to the smallest detail, especially as the game progresses and more options for banks to rob, bigger heists and more robbers to use in your heists open up.
Download
Amazing Heists - Dillinger
for FREE and enjoy:
Relive the adventures of the Dillinger gang through 12 dangerous locations.
Seek and find thousands of hidden treasures in detailed, vintage banks across the Midwest United States.
Select accomplices to form a gang of thieves to improve your odds.
Take a historical journey across real locations and events.