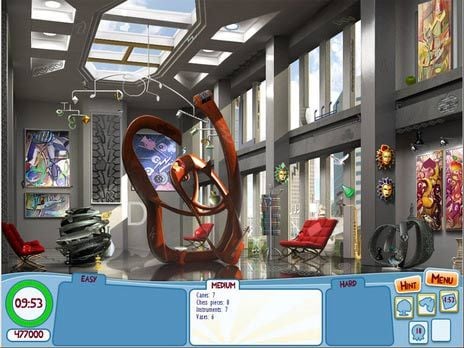 You're a reporter for City Sights Magazine and you only have 10 days to write an article about Seattle´s best sights! Scour the town for interesting places and facts in this urban
Hidden Object
game. Your editor will have additional assignments for you as you successfully complete your tasks.
Travel around in
City Sights - Hello Seattle!
Visit celebrated locations and search them for fascinating items. Each location is beautifully depicted and extremely lifelike. You'll love exploring them for the exciting list of items that will delight and surprise you! So go on out there and show us the beautiful Emerald City!
Download and Play
City Sights - Hello Seattle!
for FREE and enjoy:
35 unique locations.
More than 35 trophies.
10 Spot-the-difference type mini-games.
70 locations to visit in 10 days.
More than 2,000 hidden objects.