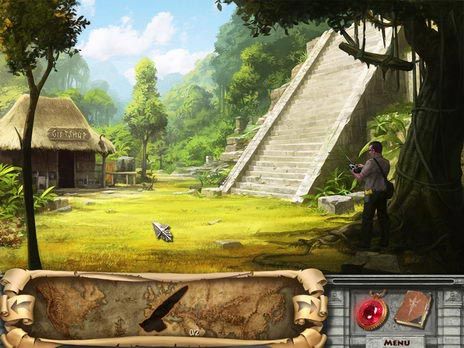 The
Hidden Object
adventure
Autumn's Treasures: The Jade Coin
, begins with Autumn as she is cleaning the antique store left to her by her grandfather. Tucked away in the back of a cluttered drawer, she finds a journal that unravels an adventurous youth she never knew her grandfather had, with tales of expeditions to remote villages, lavish trips to exotic cities and a thriving import business, all of which he'd left behind years ago.
The journal also makes reference to a mysterious jade coin her grandfather thought would bring him great fortune - a coin that had gone missing just before his store and health began to decline. Not only was the coin nowhere to be found, but many pages from the journal were gone as well.
Join Autumn as she sets off on a
Hidden Object
journey around the world to find the missing pages, locate the coin and capture the thief responsible for her grandfather's downfall!
Download
Autumn's Treasures: The Jade Coin
for FREE and enjoy:
Captivating storyline.
Gorgeous hand-painted scenery.
Immersive hidden object gameplay.
Jigsaw mini-games.