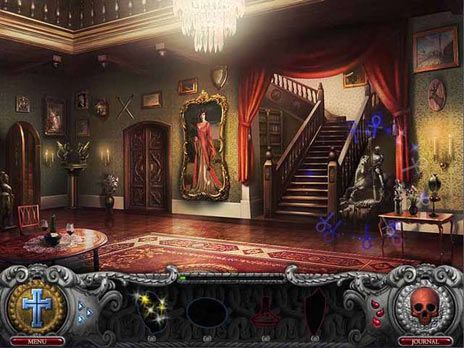 In
Born Into Darkness
, Amber Blythe is a night curator who has been doomed to vampirism for all of eternity. For two hundred years, she has roamed the earth resigned to her fate, until one night she meets Nathanial Black, a man who tells her about an ancient relic that can cure any ill. But darkness and danger loom in every corner, and there are forces at work that will stop at nothing to prevent Amber and Nathaniel from reaching their goal. Join Amber's search for salvation in a quest that is as dangerous as it is thrilling.
Foreboding environments will draw you in and gripping dialogue will make the story come alive in this
Hidden Object
game. Plunge into adventure and visit beautifully rendered locations to face supernatural foes, solve mind-bending puzzles and finally, help Amber find the legendary Shroud of Lazarus and reclaim her humanity!
Download
Born Into Darkness
for FREE and enjoy:
Take a shadowy journey through ancient conspiracies in this hidden object thriller.
Locate a miraculous Shroud said to cure any ill. Resolve a deadly past and confront an impending evil.
Solve baffling puzzles and fend off bloodthirsty vampires.
Lift the vampiric curse or be doomed forever.