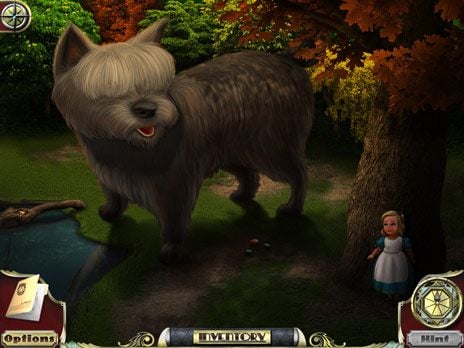 In
Fiction Fixers - Adventures in Wonderland
you start out as a young cadet, who's just joined the Fiction Fixers, a group dedicated to protecting classic literature. Sadly, last night The Illiterati - an infamous organization dedicated to the destruction of all fiction - broke into the Hall of Fiction and stole many valuable books! Their first target is Alice's Adventures in Wonderland and an evil agent has already transported himself into the book and started altering the storyline, which eventually may lead to the book being completely wiped out. As a Fiction Fixer, it's your duty to protect this work of art and restore what the Illiterati has damaged.
You start this
Hidden Object
game by following Alice down the rabbit hole enjoying the original storyline while keeping an eye out for changed facts or wickedly planted obstacles. When encountered, a
Hidden Object
game or mini-game follows to allow you to fix everything back to its origin.
Download
Fiction Fixers - Adventures in Wonderland
for FREE and enjoy:
Hansel and Gretel bonus adventure.
Built-in Strategy guide.
6 achievements to unlock.