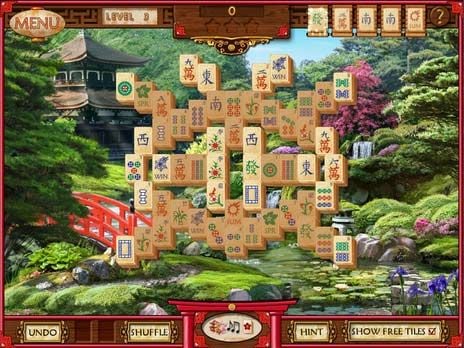 Find true love beneath the Mahjong tiles in
Mahjong Memoirs
...
Discover a timeless tale of forbidden love in this
Puzzle/Match 3
reinvention of Mahjong. Enter "Story Mode" to relive a touching wartime romance while immersed in exquisite Japanese-style art and serene music. Test your skills in "Endless Mode" to win up to 50 unique trophies and earn special master badges. Your performance on each of the 200 puzzles is ranked with 3 stars, which fill up as you win points as you complete puzzles. Earn more points by making faster matchers, linked matches and fast linked matches. With a moving story, over 230 levels and innovative features, this is Mahjong for everyone.
Download and play
Mahjong Memoirs
for FREE and enjoy:
Over 230 mahjong-solitaire levels with 5 beautiful tile sets, 13 exquisite Japanese-style backgrounds, and serene music.
Enjoy classic Mahjong with a touching love story and full voice-acting in Story Mode.
Earn over 50 unique trophies and level-based master badges in Endless Mode.
Challenge yourself with Sequence Matches and Combo Multipliers - a unique NEW way to match.