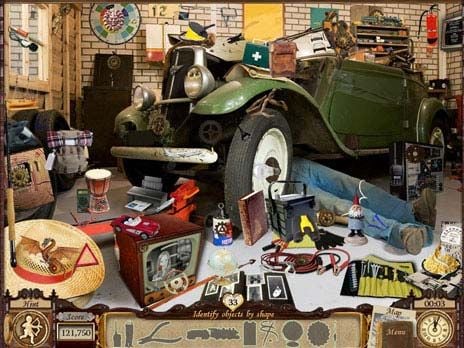 Helen Jones is a longtime veteran of love! Not only is she happily married herself, but she has also managed to marry off five daughters and a son. And, after taking care of her youngest daughter's love life she decided it's time to retire, and what place better to move to than a quiet seaside resort.
Although initially Helen worries about how she will occupy herself she soon finds herself applying her matchmaking skills, helping everybody and anybody looking for love. A true Matchmaker at heart, nothing stands between Helen and finding the perfect match for her clients!
In this romantic
Hidden Object
game Helen matches 10 singles with the loves of their lives.
Matchmaker: Joining Hearts
is divided into five different stages: client meeting, scoping out potential candidates, comparing candidates, preparing clients for their dates and date night, each with unique
Hidden Object
scenes, plus a few fun mini-games thrown in to liven things up.
Download
Matchmaker: Joining Hearts
for FREE and enjoy::
40 different scenes and 70 levels.
More than 2,000 unique objects.
10 singles waiting for the perfect match.
Romantic story line and exciting gameplay.
Different hidden object mechanics with unique twists.
Great re-play value as objects automatically change location.