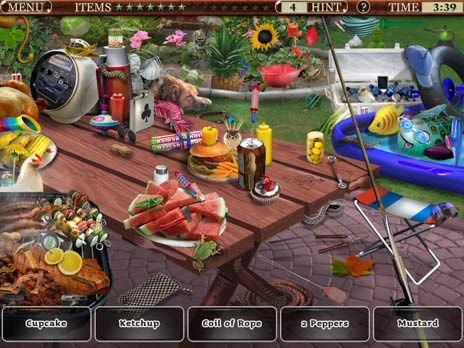 In
Little Shop - Memories
, you are moving from Main Street in Huntingdon to a new store in sandy paradise. Although it may seem that all you need to start playing this classic
Hidden Object
game is your bathing suit and sunscreen, there's just one tiny little task you must take care of before you can hit the road: Cleaning out the attic! Probably not most people's idea of fun since cleaning out an attic can take forever, but in
Little Shop - Memories
, each item starts taking you down memory lane and so this delightful game begins.
The attic is full of bits and pieces and each triggers a series of memories, all from different locations, like the family BBQ or the bike shop. And, to add to the fun, every level comes with a keepsake like an old photograph for your scrapbook, which tells a cute story or reminds you about a blast from the past.
Download
Little Shop - Memories
for FREE and enjoy:
Two game modes.
Exciting bonus rounds.
Stunning scenes to search.
Hours of hidden object fun.