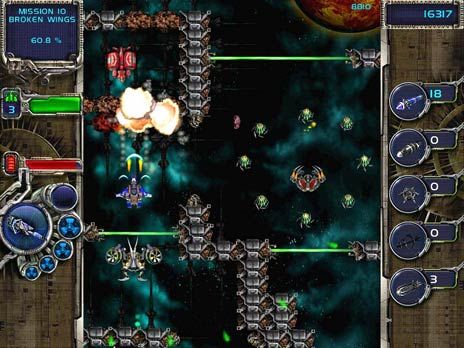 Welcome to
Alien Stars
- a space shooting
Arcade game
set in the future! Leave your fears behind and set your mind free. Believe in the endless universe and the millions of alien galaxies. Take on lots of opponents, destroying armor and dishing out as much action as you can only imagine! Enjoy beautiful intergalactic landscapes and listen to original soundtracks as you cruise through space in your fantastic space ship.
Download
Alien Stars
for FREE and enjoy:
Tons of enemies, weapons and bonuses.
11 large missions.
Post your results to WorldWide Hall Of Fame.
Unique and truly addictive gameplay.
Similar Games

Chameleon Gems

LUXOR - 5th Passage

Evy: Magic Spheres

Bengal