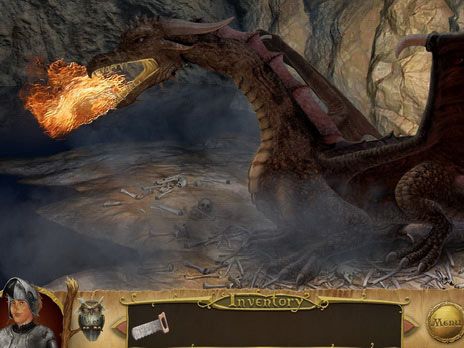 In the beautifully art directed
Hidden Object
game
The Fool
, we meet a clueless young man who lives in a medieval kingdom ravaged by a powerful dragon. Motivated by a great reward which includes half of the kingdom and Princess Catherine's hand in marriage, the somewhat overly enthusiastic country bumpkin volunteers to take on the dreaded dragon, despite the fact that many heroes have already tried and failed at the same task.
The Fool
will require you to search for cleverly hidden objects, solve ingenious puzzles and change outfits to access new areas of the game. Building on solid hidden object mechanics,
The Fool
also offers a variety of creatively designed scenes using 2D story cinematics and beautiful 3D environment art, an element of role-playing, unique puzzles and a bevy of beautiful, interesting locations!
Download
The Fool
for FREE and enjoy:
Five distinctly different locations
Animated story scenes and beautiful art direction
3D world and characters
Casual and Expert modes
In-game tutorial
Unusual puzzles