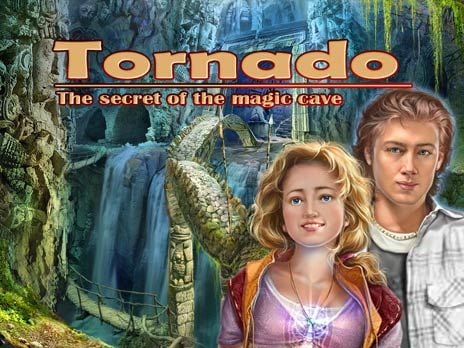 Amy and Tom plan a fun camping trip, but everything goes wrong when a nasty tornado strikes. The twister picks them off the ground and carries them far away to some isolated mountains. Once they get their bearings, they notice that they have landed at the entrance of a huge cave, which they believe is their only hope to finding a way back home.
In
Tornado: The Secret of the Magic Cave
, you must help these lost teens find their way to safety. Enter the cave and search for
Hidden Objects
to operate machines, open secret compartments and doors. Solve perplexing puzzles and mini games and piece together the clues that will lead everyone home.
Download and play
Tornado: The Secret of the Magic Cave
for FREE and enjoy:
Fantastic gameplay.
Great graphics.
Help Tom and Amy make it home.