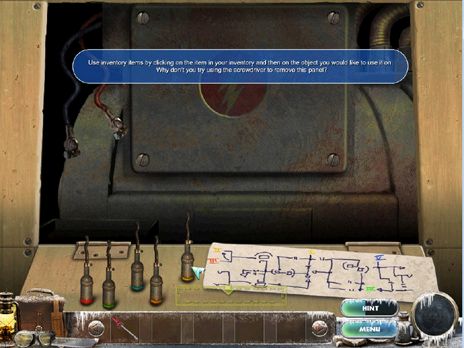 Join the "More Brave than Brilliant" Rita James on another whirlwind adventure in search of the mythical paradise of Shangri-La in
Rita James and the Race to Shangri-La
!
Travel with Rita, Sebastian, Dr. James, and Marbles the one eyed monkey, to a land of mystery where few have ventured in this mesmerizing
Hidden Object
Puzzle Adventure game. Play through 6 thrilling chapters as you cross the incredible Himalayan Mountains, flee a small village inhabited by brutes, and stumble upon the notorious Yeti. Find the legendary city while being chased by the sinister Dr. Stroheim!
Download and Play
Rita James and the Race to Shangri-La
for FREE and enjoy:
Incredible locations.
Amazing characters.
Find Shangri-La!.