When you are in the middle of your game you receive an "Internet Explorer Script Error" that exits the game you are playing.
Example of the "Internet Explorer Script Error":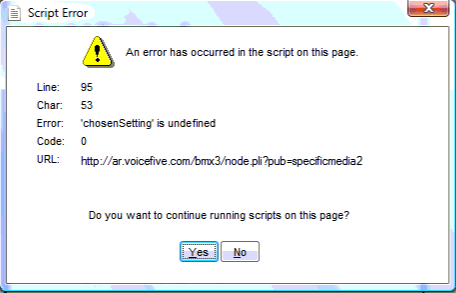 These Script Errors actually do not cause the game to close, but rather just minimize. Please follow these directions to continue playing your game:
1. Click "Yes" on the Script Error message.
2. Click the minimized game icon on your Task Bar (it will either say the name of the game or have the game's icon). The picture example below is for "Build-a-lot 2" and the icon in the Task Bar is the same picture as the icon for the game that appears on your Desktop.

3. Continue playing!
If, for some reason, you are unable to reopen the game or continually receive the Script Errors it may be related to the installation of Java on your computer. Please follow these directions to remove and reinstall Java:
1. Go to Start > Control Panel > Add/Remove Programs
2. Uninstall Java and any Java Updates that are listed
3. Using Internet Explorer go to http://java.com/en/download/index.jsp and click the "Free Java Download" button in the middle of the page
4. Follow the installation instructions presented to you on the Java website.
5. Play your games!
In extreme cases this issue can be caused by a damaged version of Internet Explorer on your PC. Luckily it is very easy to fix Internet Explorer, please follow these directions:
1. Exit the FreeRide Games player by right clicking the "F" icon in your system tray (next to the clock) and choose Exit.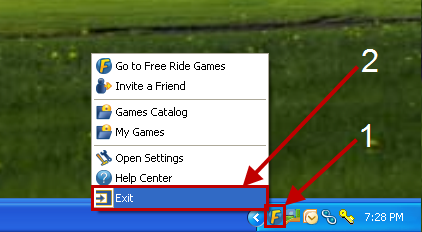 2. Click here http://support.microsoft.com/kb/923737 and follow the instructions on the page.
3. Play your games!