That's right, FreeRide Games supports Windows 8 now. Feel free to download and play the games on your shiny new computer!
When you choose to play the games you may receive a Compatibility Assistant window. Simply click the "Run the program without getting any help" option to play the games.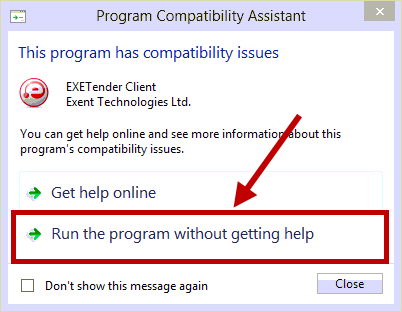 If you run into any issues at all when using Windows 8 to play our games, please contact our Customer Service team by using the button below.