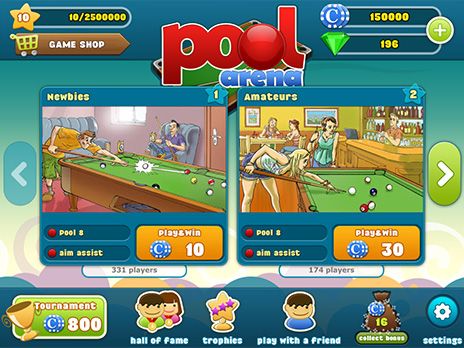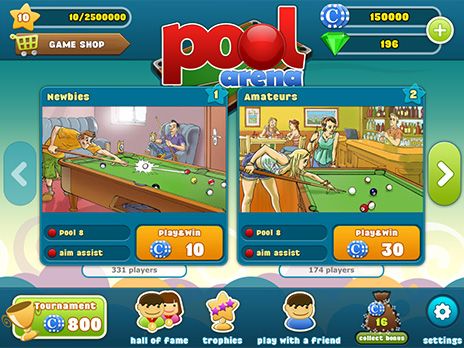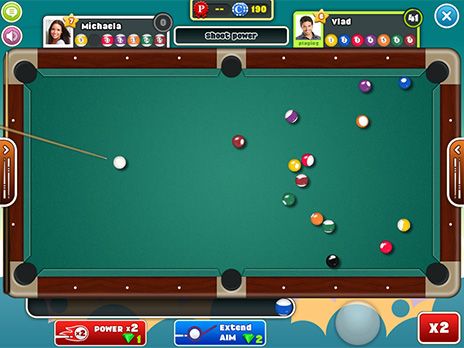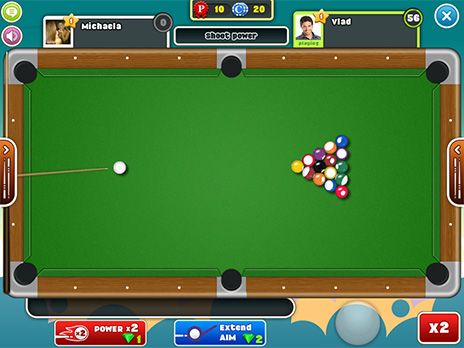 Pool is a game of skill and patience where players get the chance to prove their value in two versions, 8ball & 9ball.
The purpose of the 8ball is for the one player to pocket the solid balls numbered 1-7 while the other tries to pocket the striped balls numbered 9-15. In 9 Ball, each player tries to pocket the balls in order, from 1 through 9.

In order to get the hang of the game, competitors try to strike all the balls into one of the six openings and earn points!
Similar Games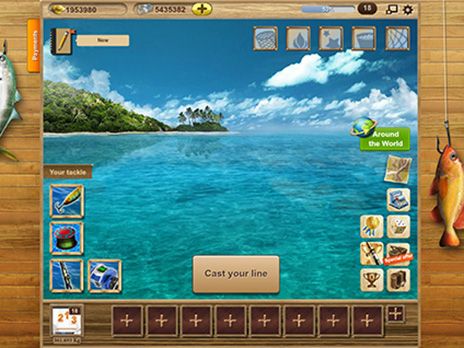 Let's fish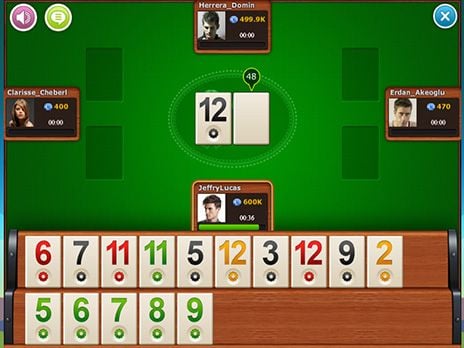 Okey Arena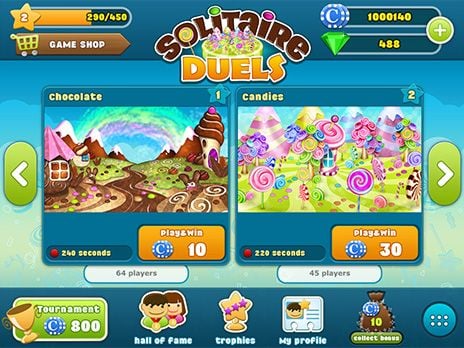 Solitaire Duels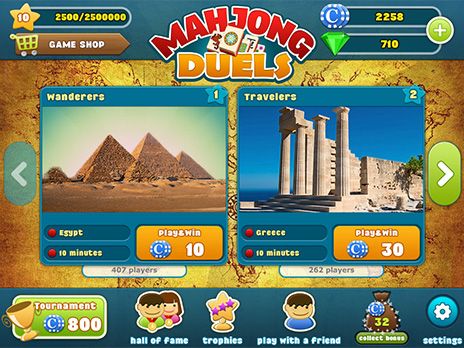 MAHJONG DUELS