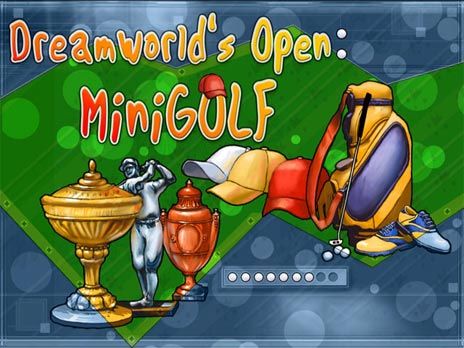 3D
Mini Golf
brings the challenges and thrills of the popular outdoor pastime to your computer. The goal is the same as the real-life version: drop the ball in the hole in the least number of hits. To do this in each of the more than 50 thrilling stages in the game, you'll have to drive the ball over hills, down drops and through traps and other ingenious obstacles. You might get better as you go, though, since 3-D
Mini Golf
can improve your hand-eye coordination and sharpen your focus!
3D
Mini Golf
offers two game modes: Court and Campaign. The object in the first is to complete the current hole within the set number of hits. If you exceed the limit, you'll lose and will be asked to try again. In the second mode, there's no limit to the number of times you can hit the ball, but if you swing your club too many times, you won't make it into the 3D
Mini Golf
Hall of Fame. Competition in this
Sports
game will be fierce, too, as people of all ages will enjoy this realistic and easy-to-play rendition of one of the best casual sports ever invented!
Download Mini Golf for FREE and enjoy:
6 golf campaigns
54 levels to beat Stunning 3D graphics
Similar Games

Chameleon Gems

LUXOR - 5th Passage

Evy: Magic Spheres

Bengal