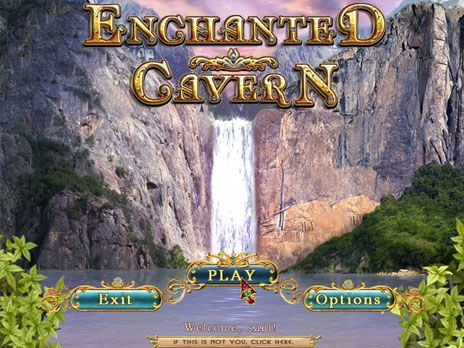 The entrance to the cave is dark and foreboding, causing you to question whether or not you should step through its mouth. But you know a treasure of untold value can be found inside, so you take a deep breath and enter the labyrinth. The moment you cross from daylight into darkness, your eyes behold an amazing sight: the walls of the
Enchanted Cavern
are lined with thousands of glittering jewels!
By matching groups of three or more precious stones, you'll be able to work your way toward your goal. But don't be fooled by the relative ease of the
Match 3
gameplay at the beginning of the game, because once you get stuck into it, strategy must come into play in order to overcome obstacles like locked, frozen, and 'monolith' blocks, as well as blocks placed outside the level's grid. Featuring exhilarating gameplay, stunning visuals and special logic challenges that will test your mental mettle!
Download
Enchanted Cavern
for FREE and enjoy:
47 levels
Five episodes
Four bonuses
Nine special "logic" puzzles