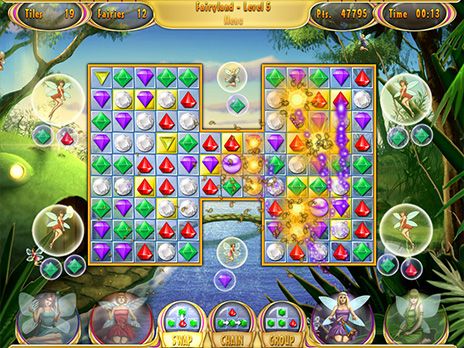 Fairies are perishing inside pollution bubbles. Free the fairies from the bubbles and heal Fairyland in Fantasy Quest - Fairyland, a magical and enchanted match 3 game of strategy and choice. An evil sorcerer has sucked the magic out of Fairyland and has captured the fairies inside the contaminated bubbles. If the fairies stay in the sickening bubbles for too long, they will certainly perish. You must save the fairies and their magical land. Clear the boards and pop the bubbles.
Employ powerful power-ups.
Face the challenge of 120 whimsical levels.
Explore 12 different fantasy-world locations.