Invite your friends to FreeRide Club and get refunds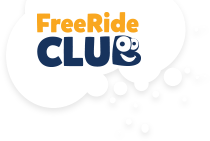 How it works?
It's simple! Just invite your friends to join FreeRide Club :)
For every friend who joins and completes the trial period, you get one free month!
The more friends you add, the more free months you get!
Are you a FreeRide Club member?
Invite your friends NOW!
I have more friends!