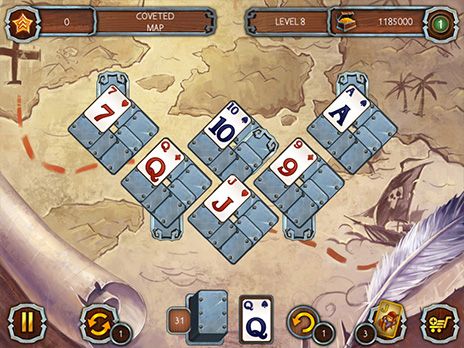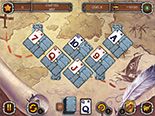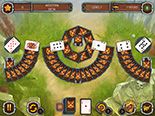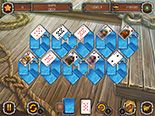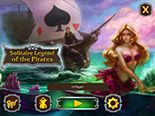 Dive into the very heart of the Caribbean sea! You can become a legendary pirate by playing Solitaire Legend of the Pirates! What does a pirate need? A true pirate always needs gold… and more gold! Get your hands on coveted pirate treasure by solving all the deals!
Get behind the wheel of your own ship and head out in search of adventure alongside Captain Hook! Many puzzles await you, but you'll take care of them with ease, courageous captain! Explore 12 mysterious locations and get a multitude of unusual pirate trophies, including three famous ships from the history of piracy! Get hours of exciting gameplay out of levels with varying difficulty. Unique gold cards make the game even more fun! Get behind the wheel, captain! Gold awaits!
Explore new waters on your own pirate ship!
Solitaire card game – collect chains of cards!
Exciting levels that are sure to hold your interest!
Remove cards faster to increase your combo multiplier and get more coins!