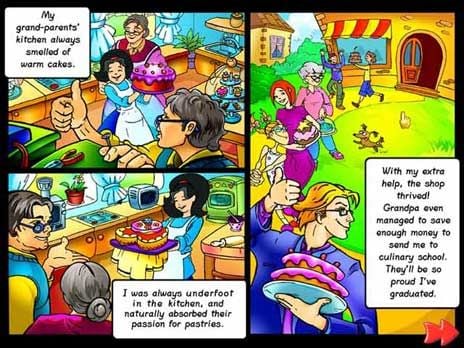 Baking has always run in Jill's family. Now it's up to you to help Jill upgrade her very own kitchen with state-of-the-art baking tools and serve up deliciously elaborate cakes to her picky customers. See if you have what it takes to help Jill earn enough money to reopen her grandparents' bakery in this fast-paced culinary delight.
Download Cake Mania for FREE and enjoy:
Over 45 fast-paced levels of baking!
Bake in four unique locales.
Customize your kitchen in the shop screen.
Hilarious seasonal customers.