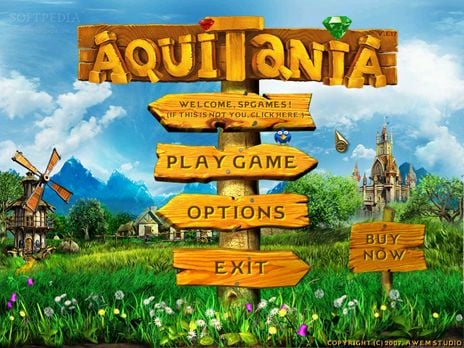 Once upon a time there was a place called
Aquitania
, a magical land of beautiful blue lakes green fields and thick forests, inhabited by elves, gnomes and other fairy creatures.
Upon entering
Aquitania
however, you find that the once idyllic world has been troubled by a series of events both magical and mysterious. To help the Crying Priest, a heartbroken Princess and the friendly creatures of the Hatsun Nation, you must uncover and rebuild the priceless secrets that have been displaced for longer than most can remember. Some will be hidden under grasses and stones, but others may be in the hearts of those you'll meet.
Many of the inhabitants will guide you along your way, but it will be up to you to pass each of the tests that await you: Solve puzzles, discover lost towns, save a magical people and enjoy the charms of this entertaining
Match 3
game!
Download
Aquitania
for FREE and enjoy:
More than 11 captivating episodes.
11 gorgeous treasures to collect.
Original bonuses and special effects.
Light music and impressive sound effects.
Gripping journey into the world of magic.