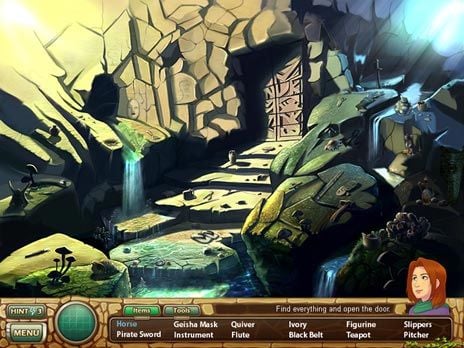 In
Samantha Swift and the Hidden Roses of Athena
our brilliant archaeologist travels to Athens to look for the Scepter of Zeus, whose location has mystified her colleagues for years. Unfortunately, after successfully tracking down the Scepter, it was stolen by a shady rival. But, not all is lost! Upon return to the Museum of Secrets Lost in Samantha realizes that the shield she found in Athens is part of the legendary roses of Athens!
Legend has it that the goddess Athena bestowed six virtues on Athens in the form of roses and, when united in the shield, the bearer will become god-like. However, fearful that such power would fall in the wrong hands, a high priestess ordered the dispersal of the roses to a location foreseen in a vision.
And so this
Hidden Object
game begins when Samantha starts looking for all six roses, from the ancient baths of Rome to the jungles of Guatemala, the mountains of Tibet and chilly London.
Download
Samantha Swift and the Hidden Roses of Athena
for FREE and enjoy:
A combination of two great game genres - Hidden Object and Puzzle Solving Adventure
Collect artifacts and finds for The Museum of Secrets Lost.
More than 50 exciting levels to explore.
Find all six Roses to complete the Treasure of Athena as you travel the globe.
Hunt for tools to help you uncover secret items in each round.
Piece together your finds to make even greater discoveries!