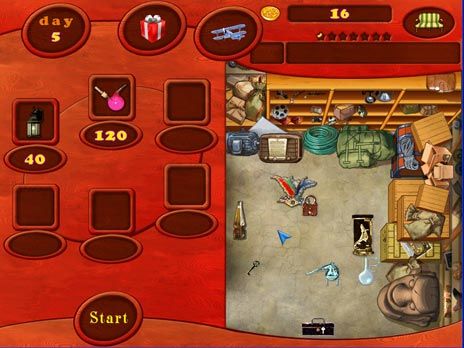 Taking on the role of an antiques lover freshly graduated from university in
Antique Shop
, you're simply itching to go on your very first digging expedition, especially since you've got your hands on a map to an ancient Greek treasure! But when the job hunting doesn't seem to go your way, you decide to fund your own dig for the treasure by opening an antique store in New York City.
Antique Shop
combines the best qualities of
Time Management
and
Hidden Object
games. Travel the world in search of rare and unique artifacts and use these items to stock up your antique shop and fulfill customer orders. Use the money you earn in your shop to purchase upgrades and turn it into the most amazing and unique
Antique Shop
in the world!
Download
Antique Shop
for FREE and enjoy:
Unique upgrades
Hilarious customers