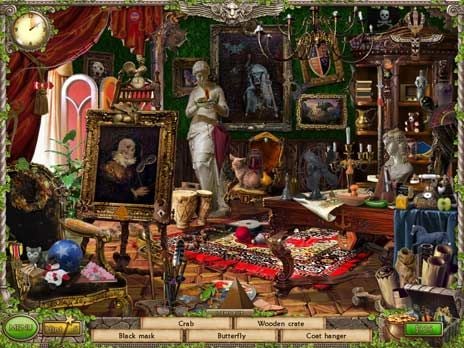 In the land of Albian, magic is a normal part of everyday life and every so often, the most powerful wizards, sorceresses, and magicians in all the land congregate for a meeting of the minds, the Convention of Magic Masters. This year the convention will take place at the beautiful Albian Castle, home of Gwendolyn the Fairy Godmother. But Gwendolyn is quite overwhelmed by all the work to be done before the convention and she needs your help!
In the magic-filled
Hidden Object game
Chronicles of Albian - The Magic Convention
your your mission is to search Albian Castle for treasures to help pay for all the necessary repairs and upgrades to be done. Along the way you'll meet a crazy cast of wizards, witches, warlocks. Solve more than 80 puzzles as you adventure through the beautiful castle of Albian, seek and find thousands of unique objects, enjoy a breathtaking instrumental soundtrack and choose from a myriad of medieval castle upgrades to create your very own new style. Will you finish in time for the convention?
Download
Chronicles of Albian - The Magic Convention
for FREE and enjoy:
Seek and find thousands of items throughout a beautiful medieval castle.
Solve more than 80 unique puzzles throughout your adventure.
Meet a quirky cast of magicians arriving for the convention.
Enjoy a sweeping instrumental fantasy-inspired soundtrack.
Unlock more than 20 stunning wallpapers for your desktop.