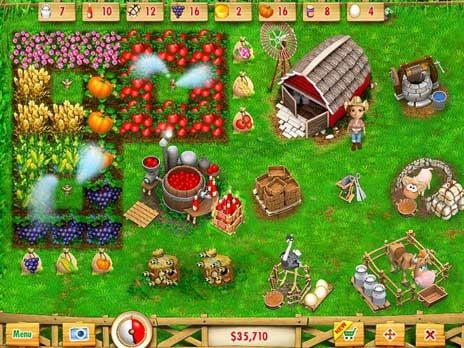 Rule the roost and reap the rewards in Ranch Rush! Harvest fresh produce, gather eggs from ostriches, collect honey from bees, whip up ketchup from tomatoes, and much more! New challenges await you on every level, while speedy upgrades give you a boost when you need it most. Rack up trophies and watch your profits grow beyond your wildest expectations in this exciting race, known to the locals as Ranch Rush.
Download Ranch Rush for FREE and enjoy:
80 Farm-fresh levels.
Design your own ranch.
Tons of clever upgrades and trophies.
Bonus farmers market mini-games.
Similar Games

Burger shop 2

Snow Globe

Youda Survivor

Jo's Dream: Organic Coffee