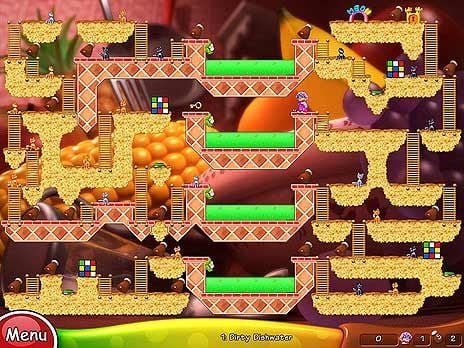 When Dr. Meow zaps Super Granny with a powerful shrink-ray, she must journey into the dangerous wilderness of her backyard, battle all-new gran-eating enemies and rescue her precious kitties from unlikely peril! With all-new enemies, a hilarious storyline, over 30 interactive items and unique bonuses awarded for in-game achievements, help the now diminutive Super Granny run, dig and climb her way through more than 130 levels in Super Granny 5 - a puzzle-solving, item-tossing, addictive adventure.
5 all-new locations to explore.
Over 130 levels.
All new enemies.
New items and power-ups.
New hi-resolution artwork.
Similar Games

Super Granny 3

Super Granny 4

Super Granny 6

Bengal