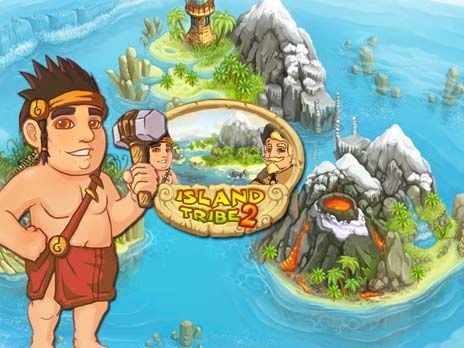 Having sailed for many days in search of a new home, the settlers who escaped from the great volcano in the first Island Tribe are back for new adventures in the sequel,
Island Tribe 2
. While at sea, they rescue a lonely, lost traveler who decides to share a secret with them in the form of an old map which reveal three islands cloaked in mysterious fog that concealed hidden treasure and magical artifacts.
Your challenge in this
Time Management game
is to help the tribe find a new home and make it through to the magic Altar of Wishes. Your way won't be an easy one, so get ready for real dangers and challenges. Keep collecting resources, constructing and repairing buildings, overcoming new obstacles, leading the tribe and making all their dreams come true in
Island Tribe 2
!
Download
Island Tribe 2
for FREE and enjoy:
Rewarding leaderboard system
Variety of new buildings and upgrades
30 levels full of new adventures
3 colorful episodes
Similar Games

Burger shop 2

Snow Globe

Youda Survivor

Jo's Dream: Organic Coffee