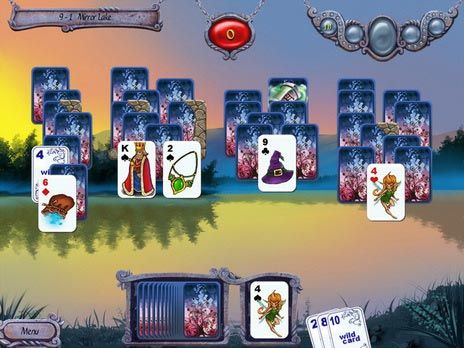 Welcome to Avalon, a land of lush forests, great plains, tall mountains and magic! In
Avalon Legends Solitaire
, the Druids of Avalon wield healing powers, activated through the use of magic cards. Just like runestones, the magic of the cards in this
Card game
is unlocked by placing them in the correct order. Travel through 200 levels, collecting magic cards along the way in your quest to reassemble the Deck of Nature. Set up elegant combos to maximize your score multiplier, collect wild cards and earn gold to trade at the store for useful relics.
Avalon Legends Solitaire
will provide you with hours of relaxing and addictive card-stacking fun.
Download
Avalon Legends Solitaire
for FREE and enjoy:
200 levels
13 awards to earn
12 bonuses to purchase
Campaign and Free Play
Step-by-step tutorial