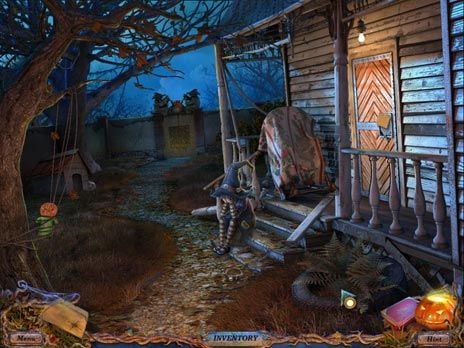 The game takes place in the present, on the abandoned Stone farm, where some students have decided to throw a Halloween party. But whilst preparing for their party, they find an ancient artifact that opens a portal to the Underworld! The captured souls of the Stone family, held by Lord of Darkness Samhain, escape. The enraged demon takes the students' souls in revenge, but one girl escapes his clutches - Dylan. Fortunately for her, the escaped spirits want to help her free her friends and get revenge on the evil Samhain. They ask only that she investigates the terrible crimes of the past, and discover the ancient origins of artifact...
Start playing and learn the earthly sins that keep the forsaken ghosts on the old farm. Why can't they abandon it without your help? Will Dylan save her friends and her boyfriend? And above all, who lured the students into the trap on that witch-cursed farm?
Play the game and find out yourself - if you've got the guts.
Thrilling mystical atmosphere
35 quest scenes
18 HO scenes
30 mini games