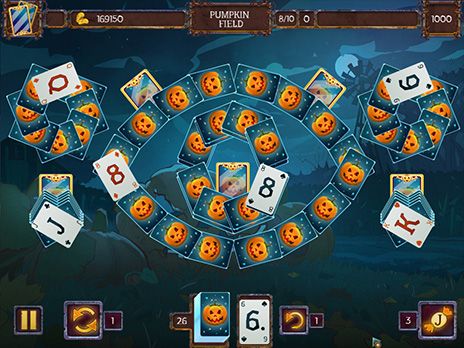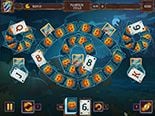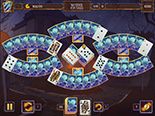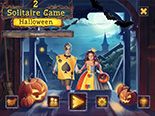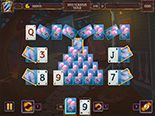 Love mysticism and puzzles?! Then Solitaire game Halloween 2 is perfect for you! For all fans of the solitaire and perfect match genres, a gift for Halloween in the form of 120 new and unique solitaire levels! Solitaire game Halloween 2 - help the twins outplayer the owner of the mysterious house and get all the candy! Scary stories, tricks and a unique holiday style – just what a solitaire and perfect match fan needs!
Classic solitaire with an original game mechanic – match pairs of cards! A special multiplier will increase your reward if you find card pairs fast. Buy bonuses for your reward: mulligan, shuffle and joker. Choose your difficulty level or complete the game twice – Professional mode is a challenge to true fans of solitaire! Solitaire game Halloween 2 is a horror story for Halloween night and a game for connoisseurs of classic solitaire and anyone who likes unusual twists on a classic game.
The playful themed music and premium-quality graphics will help you get into the spirit of Halloween. Sinister pumpkins, amiable ghosts, black cats, vampires, a haunted house and witches. All this awaits you in Solitaire game Halloween 2!
Card solitaire game for new players and experts alike
Use different bonuses - mulligan, shuffle, joker
Collect gold cards to complete the level and unlock next location
12 locations, 120 levels and several difficulty modes
Original themed decks and 9 card backs