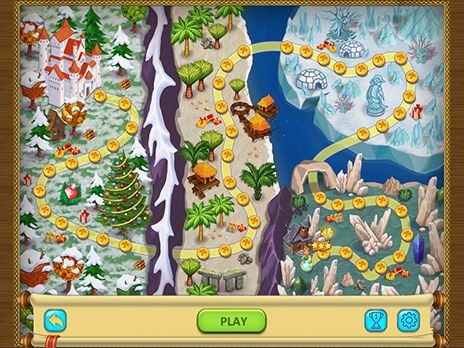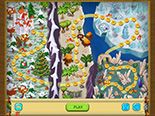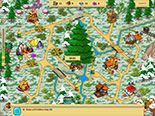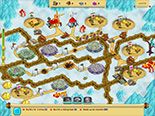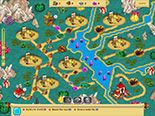 All the people of Gnomeland have been preparing for a double celebration - Christmas alongside the triumphant coronation of the princess. Preparations marched on day and night. A troll lived nearby, and the constant sawing and hammering disturbed his rest. Angered, he and his henchmen stole the Christmas tree. The princess vowed to returni it and set off with her loyal friends in search.
Your loyal subjects need help! Set off with the heroine and her friends on a new adventure through incredible lands: a crystal cave, a village of native fishermen and much more! Secrets, mystical creatures, mysterious events - all this awaits you in the casual fantasy strategy game Gnomes Garden: Christmas Story. Many varied quests, over 40 levels, a captivating plot, simple and entertaining gameplay and an unusual universe - all this awaits you right now. Grow Christmas tree decorations, manage resources and construct buildings. Simple controls and an easy to understand tutorial will help you learn the basics of the game easily.
Gnomes Garden: Christmas Story - help the heroes save the holiday!
An upbeat plot, colorful comics and memorable characters!
Over 40 unique levels.
4 unique locations: a country of gnomes, a tropical beach, an icy island and gypsum caves.
Simple controls and clear tutorial.
Over 20 hours of exciting gameplay for any age.