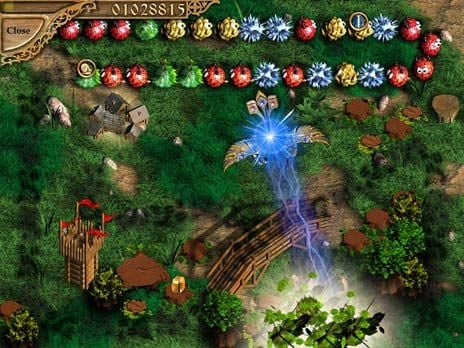 You are the owner of the magnificent city of Svetlograd. Your rule is fair and your people are happy. Recently, however, evil imps have been ransacking your possessions and scaring your people. To eliminate the nasty monsters, you set up a cannon outside the city. Upgrade your cannon to make it more powerful, use an assortment of wild bonuses and find ancient treasures hidden throughout the levels.
Download Svetlograd for FREE and enjoy:
Over 100 levels.
13 magical power-ups.
55 upgrades.
20 ancient treasures to find.
Similar Games

Chameleon Gems

LUXOR - 5th Passage

Evy: Magic Spheres

Bengal