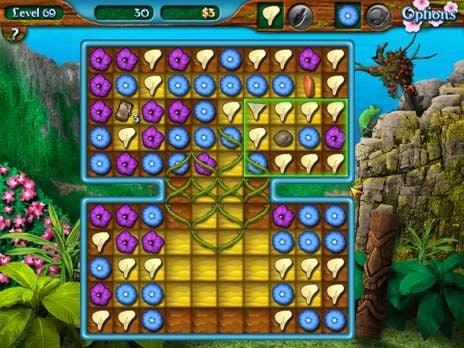 Solve your way through 250 unique flower puzzles in order to turn a patch of dirt into your own beautiful garden! Play traditional Match 3 puzzles or try the innovative Box Clear Mode. Customize your garden with flowers, plants, birds, butterflies, fish, hedges, statues and more as you unlock each feature.
Download Flower Paradise for FREE and enjoy:
150 Match-3 Puzzles.
100 Box Clear Puzzles.
3 beautiful gardens to customize: Japanese, Hawaiian and French.
9 Trophies to unlock.
Untimed and Timed Modes.