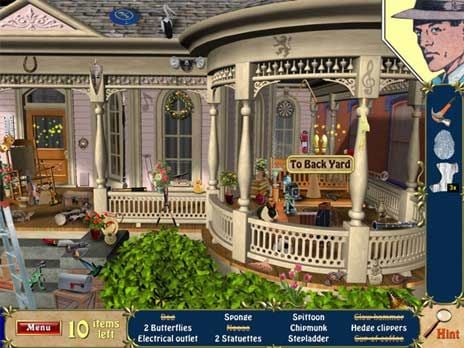 Cajun Cop: The French Quarter Caper
has you stepping into the shoes of Inspector Jacques Lamont, the finest detective patrolling the streets of New Orleans. From the glittering mansions of the rich to the grimy back alleys where evil men lurk in shadows, the game is steeped in the unique flavor of the Big Easy. With only your wits and keen observation to help you, this is not going to be an easy task, especially against a gang of cut-throat jewel thieves who will do anything to avoid the long arm of the law.
Beautifully rendered graphics make the vibrant city of New Orleans come alive in
Cajun Cop: The French Quarter Caper
. Minigames and puzzles spice up the traditional
Hidden Object
game norms. Can you help track down the criminals and bring them to justice? Join the pursuit and find out!
Download
Cajun Cop: The French Quarter Caper
for FREE and enjoy:
Challenging puzzles and mini-games.
Amazing atmosphere.
Find the jewel thieves.