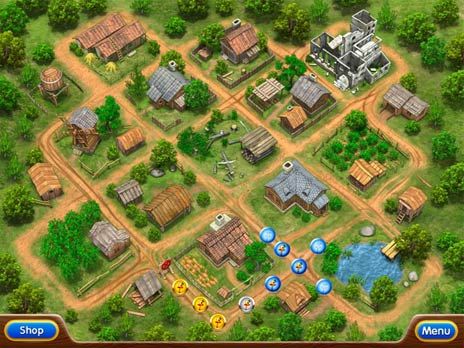 Whether farm life is or isn't a foreign concept to you, if you like challenging
Time Management
games then
Farm Frenzy 2
is a fun one to roll up your sleeves for. Your mission in
Farm Frenzy 2
is to run a farm and reach your daily goals of either earning a certain amount of money or raising a certain number of animals.
As it turns out, there's plenty to do on a farm, from feeding the chickens and collecting their eggs to making products that you can then sell in the market or use to make other products. There are also predators to fend off, like pesky bears that have set their sights on your chickens. As you progress through the game you'll find you can make and sell more goodies out of the produce you generate. With the money you earn, you can then buy new upgrades for your farm to generate even better produce (and more of it)
It's hard work and the pace of the game sure is frenzied, but the challenge is what makes
Farm Frenzy 2
so fun!
Download
Farm Frenzy 2
for FREE and enjoy:
Fantastic, colorful 3-D graphics
Five products to buy in the city
Four animals
Four types of bears
12 buildings with three upgrades apiece
16 products to produce
17 secret gags to find and click on
19 awards to earn