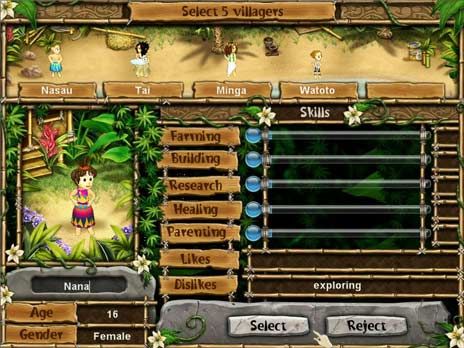 Continue the story of the mysterious island of Isola and the tribe of lost refugees in
Virtual Villagers 4: The Tree of Life
. The island´s chief is worried that life is slowly diminishing on the island and has selected a tribe of explorers to find the source of Isola's troubles. They discover, and inevitably populate, the hidden eastern shore of the island. Uncover fantastic mysteries in this Strategy-Sim game, unravel the story of Isola, and save the Tree of Life!
Download
Virtual Villagers 4: The Tree of Life
for FREE and enjoy:
The fourth chapter in the Virtual Villagers saga.
Visit the oldest and most hidden part of the mysterious island of Isola.
A new select-screen lets you start with a custom tribe. Try starting with only children, or instead with a tribe full of nursing mothers(!).
New puzzles, new collectibles, new Island Events.
Real-Time gameplay and new surprises every time you turn the game on.